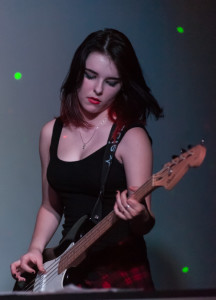 You _really_ do not want to miss this show!  This is the last time Gracie Reed will take the stage with The Problem.  Gracie will be thumping out some awesome jams on bass tonight, but you will not have another chance to see this wonderful musician play with us, so if you know what's good and awesome in rock and roll, be there tonight!  Make sure to wish Gracie well in her future music endeavors!
Future shows will feature the incredible Emma Kitto on Bass.  Emma will be at the show tonight as well, handling merch sales, so please stop by and welcome Emma!  She is an incredible musician, too!
Doors are at 7:00.  Show is at Alchemy Music on Coit Road about 1/4 mile North of Beltline (look for the turn-in at Subway restaurant).  The lineup is Mysfit Toyz opening, The Problem playing next, and Dyer Street closing out the show.  You REALLY do not want to miss any of these performances.  Everyone is in for a fantastic mix of favorite covers and original music that will keep you rocking through the entire show.  We'll see you there!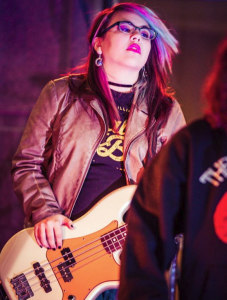 SUPPORT LOCAL | SUPPORT LIVE!