Rockstrav VI by School of Rock – Nathan and Derek playing "American Metal" – The Problem plays too!
Rockstrav is coming!  Many of you know that Derek and Nathan are both students at the School of Rock Dallas.  You may also know that they are both in this semester's American Metal production.  Again you may know that the School of Rock has their 6th annual Rockstrav coming up April 17th.  As SOR Dallas students, you'll get to see Nathan and Derek in a couple of American Metal shows.
What you may not know is that you will get to see The Problem perform at Rockstrav too!  We will be playing somewhere, sometime in the awesomeness.  Stay tuned for more deets, but save the date – April 17th…  You may recall we played Rockstrav V with a different lineup.  We are SO excited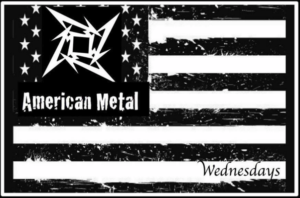 and grateful to get to play this incredible show again!
School of Rock just rocks!
Whether you are coming to see The Problem, Nathan and Derek showing their metal chops, or you just want to hang out and find amazing talent performing any rock genre you can imagine, you need to come to Rockstrav.  This is a one of a kind event during which Deep Ellum is taken over by dozens of Rock Schools.  There are literally hundreds of shows in Deep Ellum's most iconic venues.  It is a not-to-be-missed event.  For more about Rockstrav and the amazing group of Rock School students – some of whom travel hundreds of miles to play this event, visit the event site on Facebook at https://www.facebook.com/events/1670965823175777/.  School of Rock is incredible for a lot of reasons.  Amazing events like Rockstrav is just one of them.  Check 'em out!
Busy the 17th and lamenting not being able to see The Problem?  DON'T WORRY!
The Problem is also organizing an awesome multi-band, single venue event on April 23rd at Intrinsic Smokehouse and Brewery in Garland.  Save that date, too.  It is going to be C-R-A-Z-Y good.  Keep your eye out on this page for more info:  https://theproblem.band/event/intrinsic-rock-garland-tx/